Studio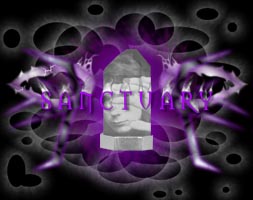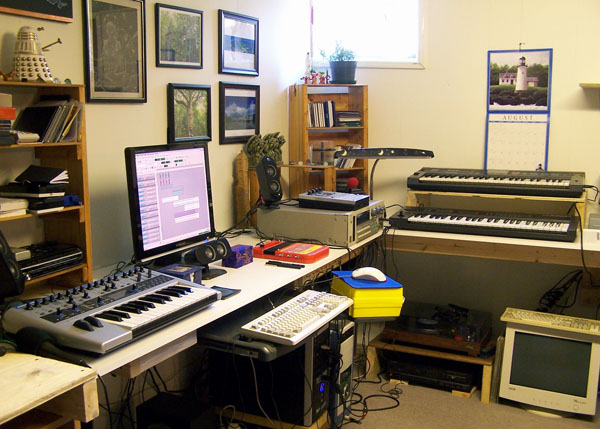 The main studio set-up (2007). Left to right: Novation K-Station, with the Whippany RM-20 behind it, Samsung flat-panel monitor, Logitech satellite speakers, Speak & Spell (usually there's junk there), Akai S1000 with Roland SP-404 on top, Roland Alpha Juno-1, Casio CZ-1000.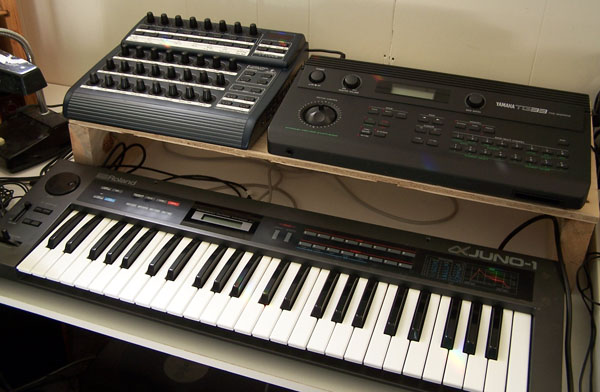 The MIDI corner (2009). The Roland Alpha Juno-1 (bottom), BCR2000 midi controller (top left) and Yamaha TG33 (top right).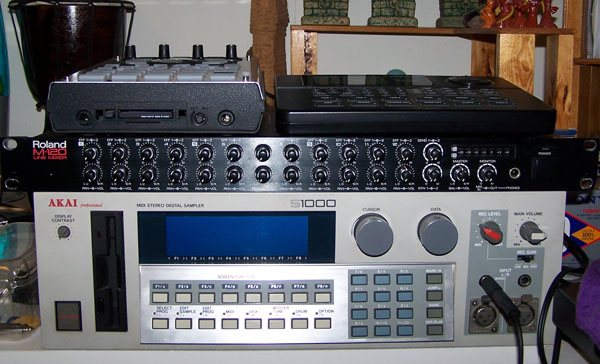 The sampling corner (2009). The Roland SP-404 (top left), Alesis SR-16 (top right), Roland M-120 mixer (middle), Akai S1000 (bottom).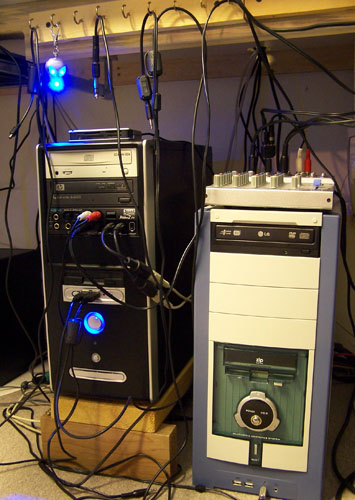 The heart of the studio: "Darkstar," on the left, with his antiquated brother "Silentrunning" on the right. Darkstar runs a Core 2 Duo 2.4ghz processor with 2gb Ram, with Windows XP SP2 and a Soundblaster Audigy 2 ZS. Silentrunning is primarily a games & backup machine running a 1.47ghz AMD chip, and is also used for video editing.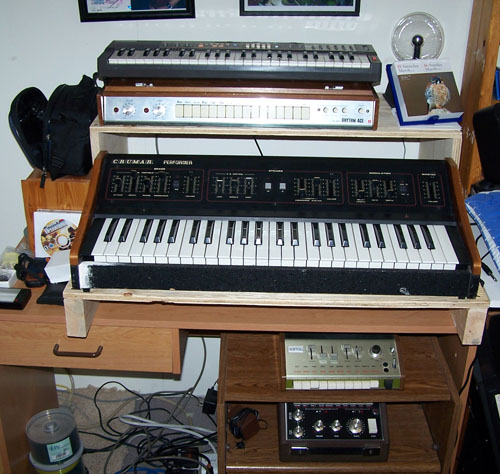 The retro corner. Top: Casio MT-100, probably my favourite of the various Casios I own. Beneath that is the Rhythm Ace. Middle: Crumar Performer. Bottom: Univox rhythm boxes.


* * *