BIO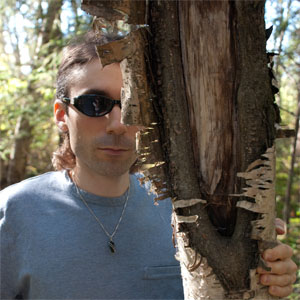 [Photo by Kohlieo]
jblanc @ manitouslair.com
Joshua Blanc was born in Australia, and has lived in Canada since 1994. He developed a taste for writing in primary school, and started writing science-fiction in his teens. He now writes speculative fiction with a sense of humour, ranging from fantasy to horror to the just-plain-odd. His first published short was Death of a Sock Puppet, in 2001. His work has since appeared in several e-zines. Tales of Elves and Trolls: The Crystal Goblin is his first book.
Joshua is also an amateur nature photographer, and produces electronic music as The Manitou:
The Manitou is an electronic musician and sound designer. He works with vintage synthesizers, rhythm boxes, and effects; circuit-bent devices, and found sounds. When he's not writing synthpop tunes or 'robot music' he's providing eerie soundtracks for audio dramas or collecting field recordings.